D SOL Facilities Pvt. Ltd is providing latest robotic cleaning services in AC duct, Exhaust duct & AHU cleaning for almost a decade.We believe in "Go Green" concept and all the equipment and solutions that we use in our process are environment friendly. Our services are highly appreciated for their flexibility, promptness, reliability and timely execution.
Heating, Ventilation and Air Conditioning (HVAC) is a lot like our respiratory system.  Once it breathes in the air, it circulates the air all around the indoor environment, but the worst part is that it circulates the same air several times during the day.
To eliminate the high risk area of infection and allergens, the AC system requires to be properly cleaned and sanitized as per NADCA standards. Source removal is the technique used for cleaning.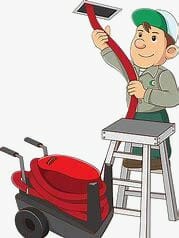 The Duct Cleaning Work was done in following stages:
• Inspection of HVAC system Components
• Video Shooting of Ducts from Inside Before Cleaning
• Actual Duct Cleaning Operation
• Video Shooting of Ducts after Duct Cleaning
• Inspection of Components after Cleaning